Content
OIKO PRO
SIMPLY PROFESSIONAL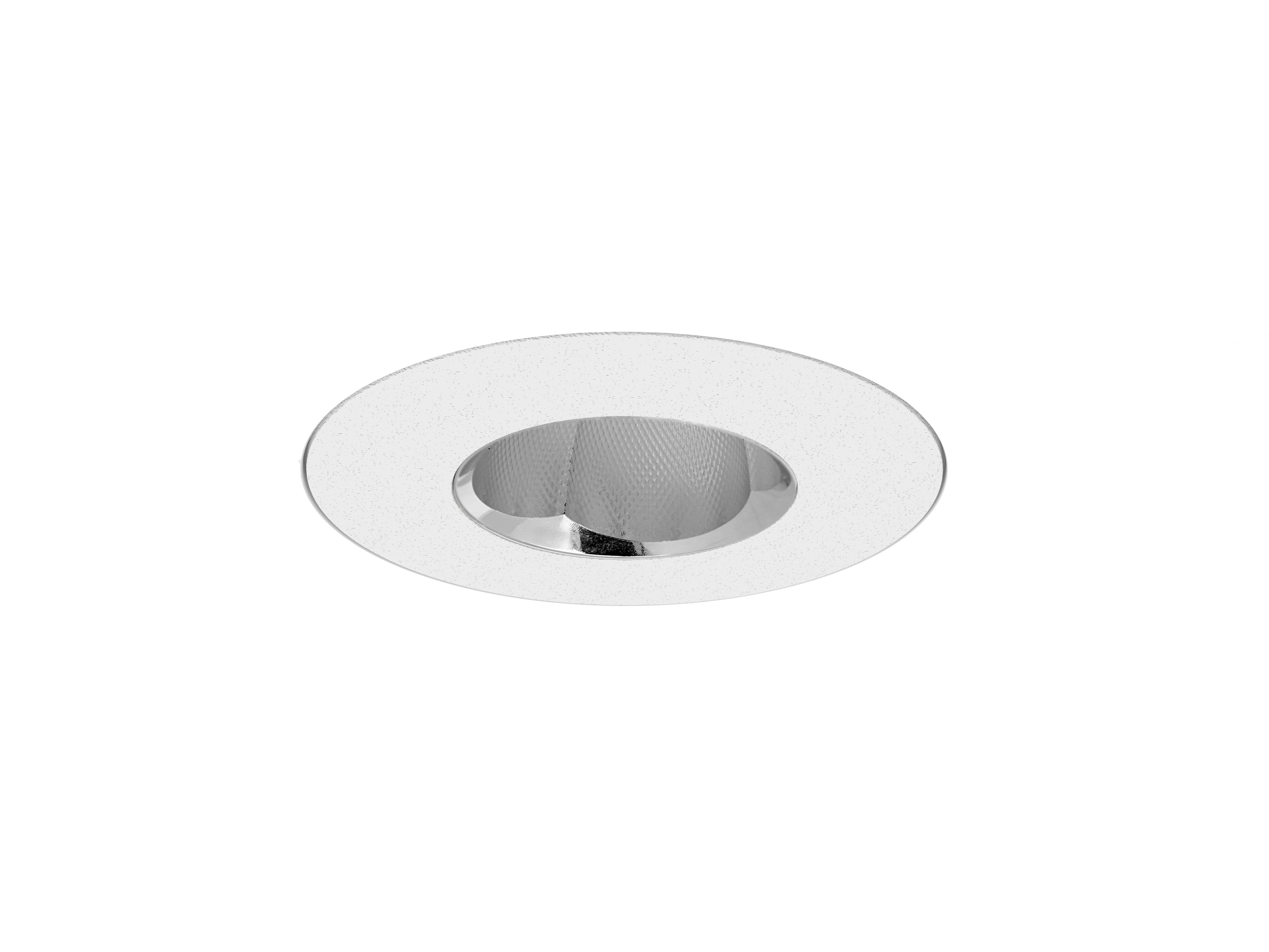 Simplicity is the secret of OIKO PRO. Its clever design makes it easy to use in all conditions, impeccable in its performance and transversal to any application.
LIGHT WITHOUT COMPROMISES
The OIKO PRO's appearance is minimalistic, consistent among all the available shapes and thus disappearing in the architecture: the only thing you will notice is its perfect light emission.
THe power of compactNESS
More than 1000 lm delivered from a super compact downlight, with the best possible quality of light, in a size suitable for almost any kind of ceiling. That's what the OIKO PRO is designed for offering the perfect solution for each project among the great variety of its available configurations.
ONE SIZE, INFINITE APPLICATIONS
Das Gehäuse des OIKO PRO wurde speziell für eine einfache Installation entwickelt. Ein Standardausschnitt mit Ø68mm bietet nach der Installation ein einheitliches Erscheinungsbild für eine Vielzahl von Funktionen.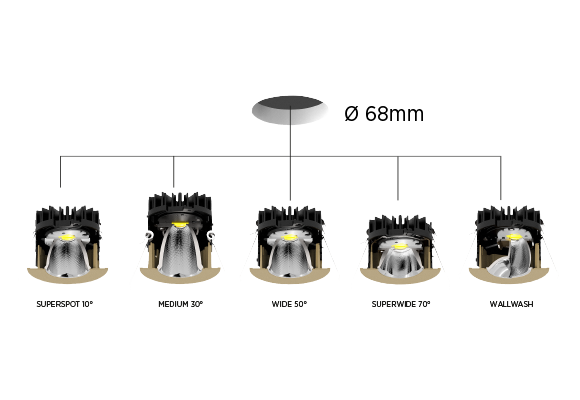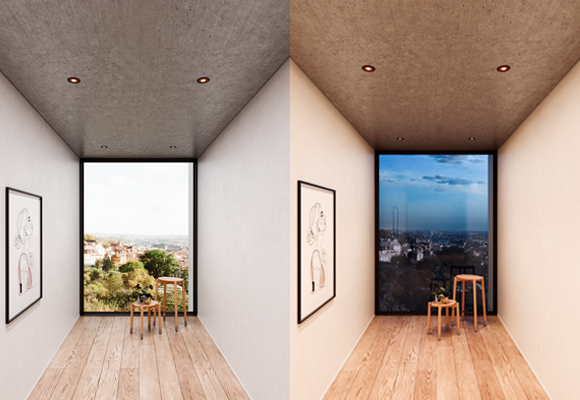 dual Wallwash function
The OIKO PRO features a unique double-function wallwash reflector, capable of perfectly illuminating a vertical surface while serving as a downlight at the same time.
A Solution for EVERy environment
All versions of the OIKO PRO, including the Wallwash optics and the Tunable White version, are also available in an IP54 adaptation, suitable for installations in wet zones.