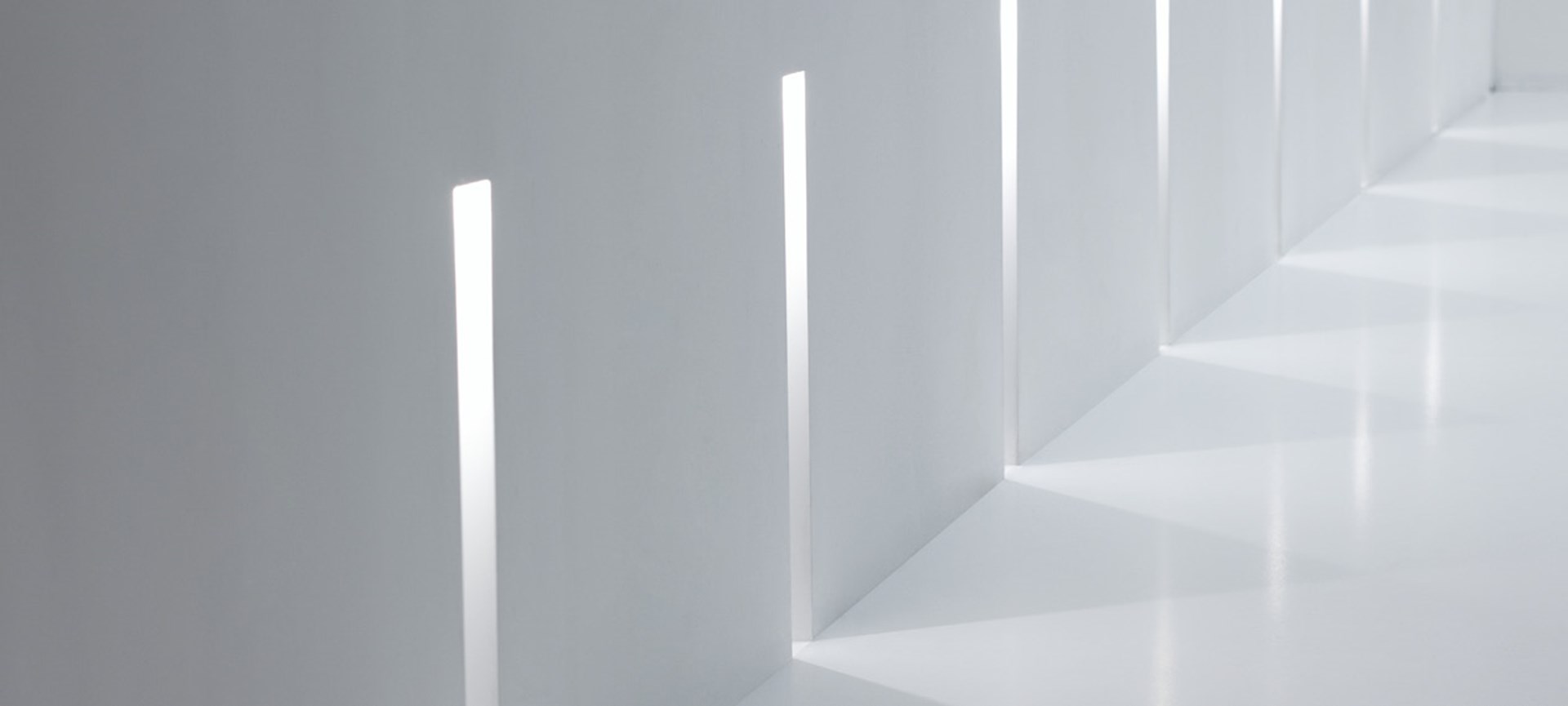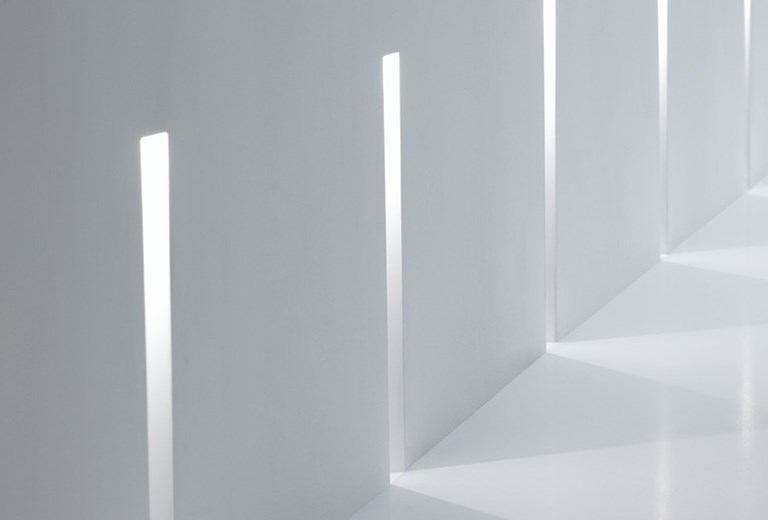 DELIGHT
ACCENTUATE THE POSITIVE
Perfect guidance: DELIGHT accent lights provide safe pathways and give a dramatic and aesthetic flair to the lighting of passages or staircases.
The efficient DELIGHT accent lights improve building safety by providing excellent direction through hallways or illuminating steps. New Bartenbach reflector technology has been incorporated into this range to optimise lighting uniformity. However, like all PROLICHT families, DELIGHT offers much more than pure functionality: these recessed lights effectively set the scene in corridors, halls or staircases. Whether installed as narrow strips of light or small point lights, mounted to the side in the walls or directly adjoining the floor, these accent lights combine function and design with delightful effect.
The DELIGHT family includes recessed mounted lights in a range of variants, shapes and sizes. Round, square or rectangular, with or without a trim, this decorative light improves safety and gives any pathway an unique atmosphere. High efficiency 2 Watt LEDs (GOOO! Floorwash: 4 Watt)are used to provide the light. The recessed lights can be modified in one of 25+5 PROLICHT colours to match any interior.
DELIGHT suitable for