Content
back to
Product Families
The GHOST family creates a light that appears to be from another dimension. GHOST's appeal lies in its minimalism: the satin finished diffuser is purist and timeless in design. It surrounds the entire light and creates an even pool of light. The support, a very narrow aluminium backbone, is almost invisible. The frame of the light source blends into the background and all that remains is light in its purest form.
TECHNICAL DESCRIPTION
Maximum light output, freely configurable lengths and end caps in 25+5 PROLICHT colours – the striking linear design of GHOST gives it an extravagant appearance.
END CAP | The aluminium BUNGA PLUS end cap is available in 25+5 PROLICHT colours. This can be chosen for brand identity or to match with the interior. A coloured plexi can be mounted on the end cap of BUNGA PLUS.
HIGH OUTPUT LED BOARDS | The inserts are powder-coated in white to ensure an optimal reflection. High output Zhaga-compliant LED boards ensures an optimal efficiency. The gear or drivers are mounted at the backside.
DIFFUSER | The PMMA diffusor can be easily fixed on the aluminium extruded housing.
HOUSING | Aluminium extruded and anodised housing on which the PMMA diffusor can be fixed as well as the inserts can be installed.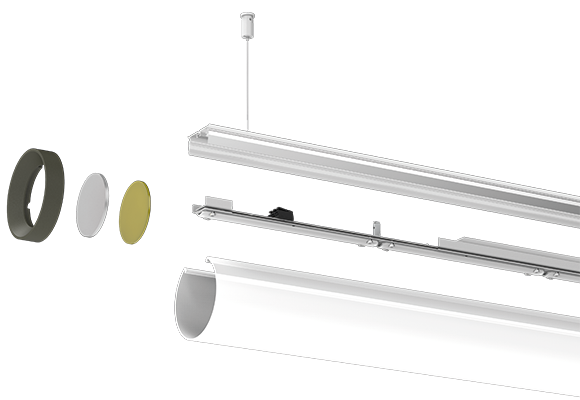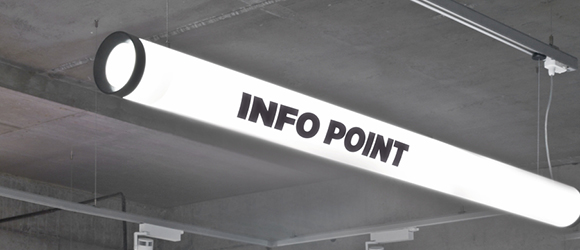 IDENTITY
Just like a glow stick, GHOST luminaires casts its light softly and fluidly throughout the room. The diffuser is made of PMMA, a light and robust material, with a matt finish. An asset is GHOST IDENTITY: all GHOST variants can be individualised and foreseen with indiviual lettering (adhesive films).
REMARKABLE END CAPS
The aluminium end caps can be ordered in all 25+5 PROLICHT colours (RAL shades on request). This can be chosen for brand identity or to match with the interior. The characteristic shape of BUNGA PLUS of its end caps makes it a real eye catcher: an aluminium ring with a coloured diffuser in the middle finishes off the luminaire, lighting the ends. Both the ring and the diffuser can be combined in a range of colours.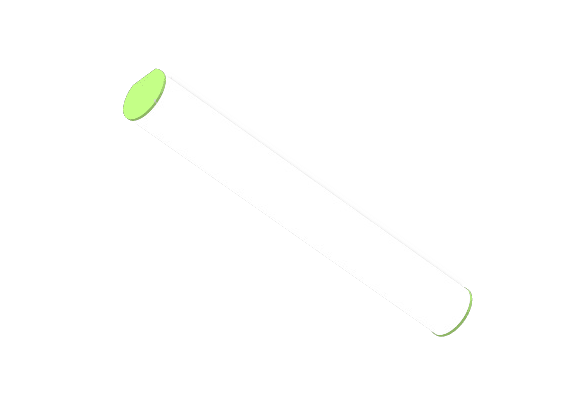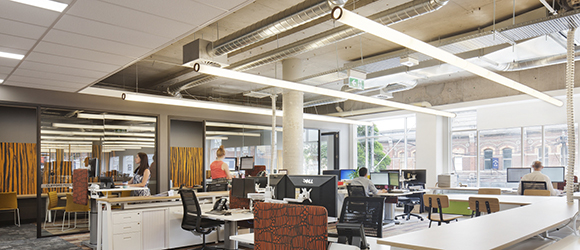 Continuous Lines
A strong alternative to angular FINO is the round BUNGA. Like all lights from the GHOST family, it draws attention with its minimalist design yet effective illumination. An aluminium backbone carries the round high quality PPMA diffuser. Light and robust, the BUNGA can be installed any way you like within the room. The GHOST family magically creates compelling gridlines or a chaotic heap of pick-up-sticks, striking patterns or three-dimensional special effects. Architecturally inspired CONTINUOUS LINES – using seamless connectors – draw the eye and transform the power of creative design into light.
Products of the family
GHOST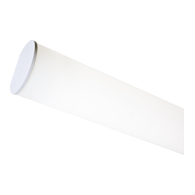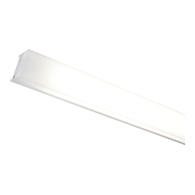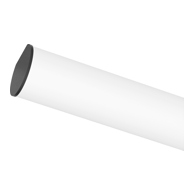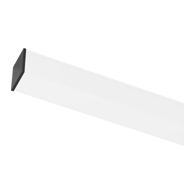 ;