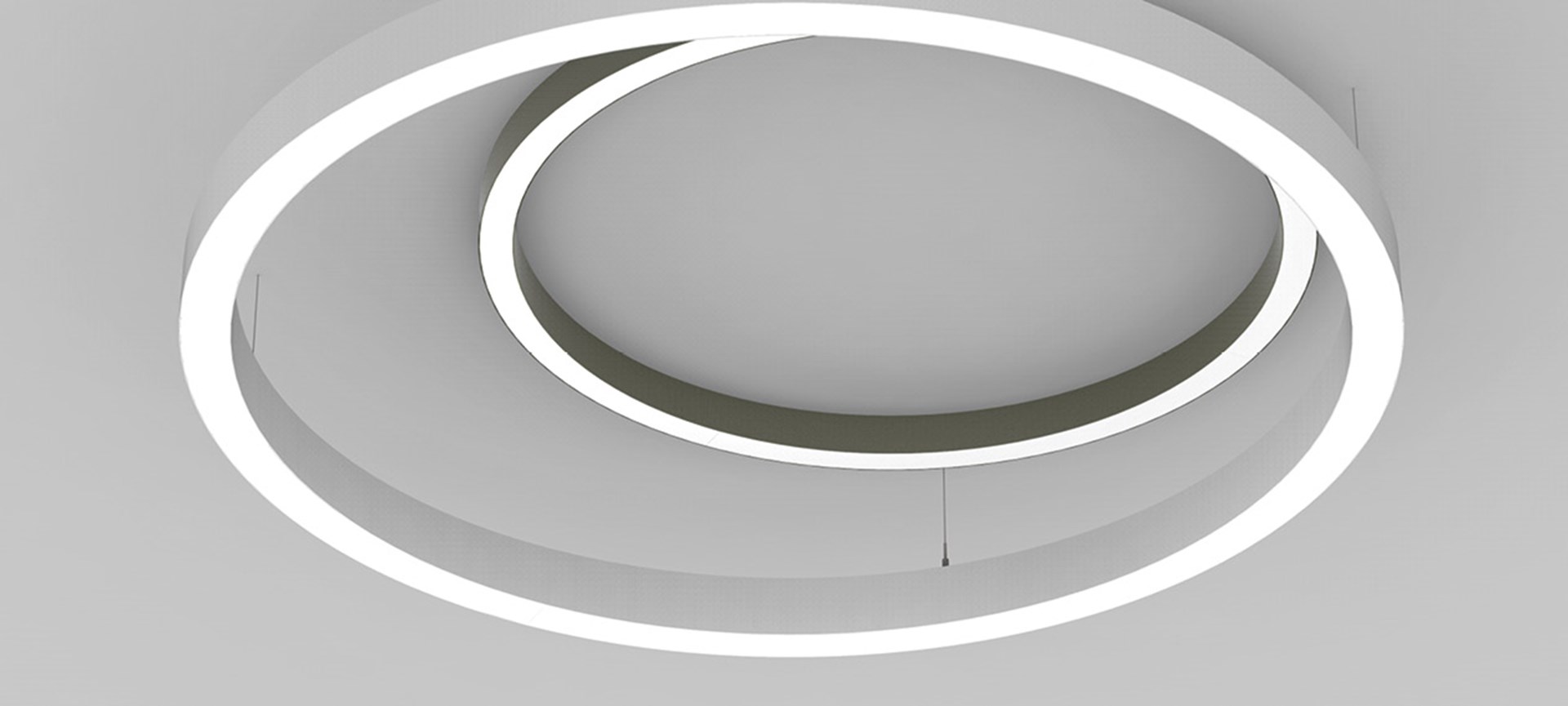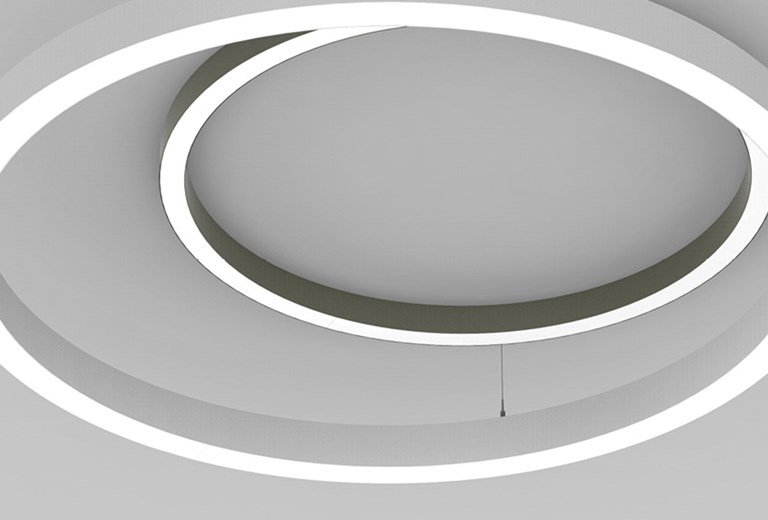 GLORIOUS
GEOMETRIC PROGRESSION
With a look that fuses pop art and science fiction, GLORIOUS stages extraordinary spaces. This can be seen and experienced at Google in Madrid and at Microsoft in the Czech Republic. The sculptural surface luminaires of the GLORIOUS family look like colourful, oversized icons – brilliant, digital, three-dimensional symbols.
The lamps are available in traditional geometric shapes: the GLORIOUS circle, the VICTORY triangle and the QUANTUM quadrilateral. The character-defining SOFT EDGE DESIGN (also found in @-WORK and SMOOTHY) gives the lamps a unique identity. The corners of the strictly geometric shapes are gently rounded, yet the lighting fixture has an angular accentuation – a striking affirmation of a clean design that is easily recognisable. With a number of mounting options such as recessed, surface-mounted and suspended, and with a variety of suspension lengths and interconnections, installations can be enhanced with GLORIOUS – an exciting alliance between architecture and interior design.
The GLORIOUS family is available in diameters from 750 to 5400 mm, and even up to 10 m upon request, and in two widths (65 and 150 mm). All luminaires are available in 25+5 PROLICHT colours. The SLIM version (90x65 mm; available for GLORIOUS luminaire) and individual adjustments broaden the range of configuration options further. GLORIOUS luminaires can be fitted with the latest generation of LEDs (3000 and 4000 Kelvin) and can also provide direct/indirect illumination.
GLORIOUS suitable for