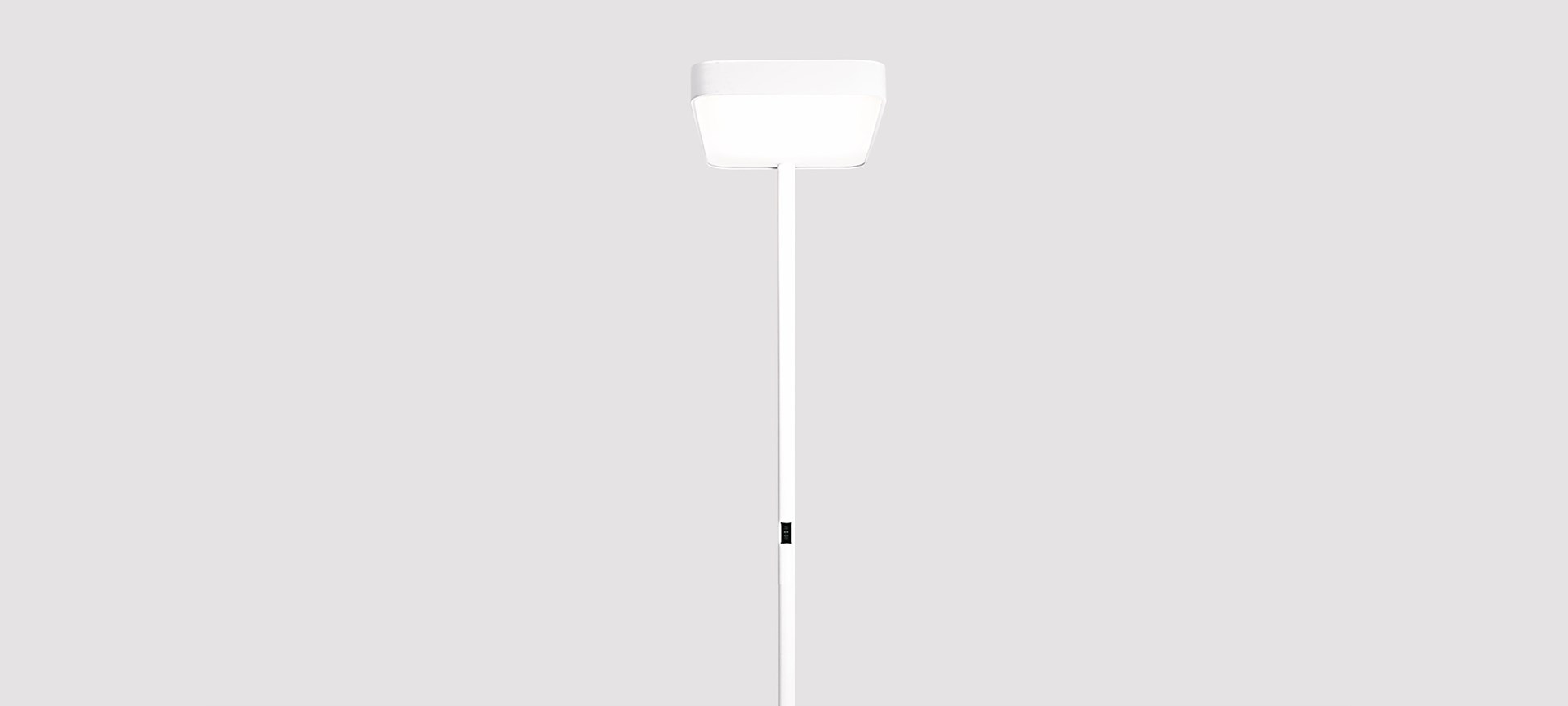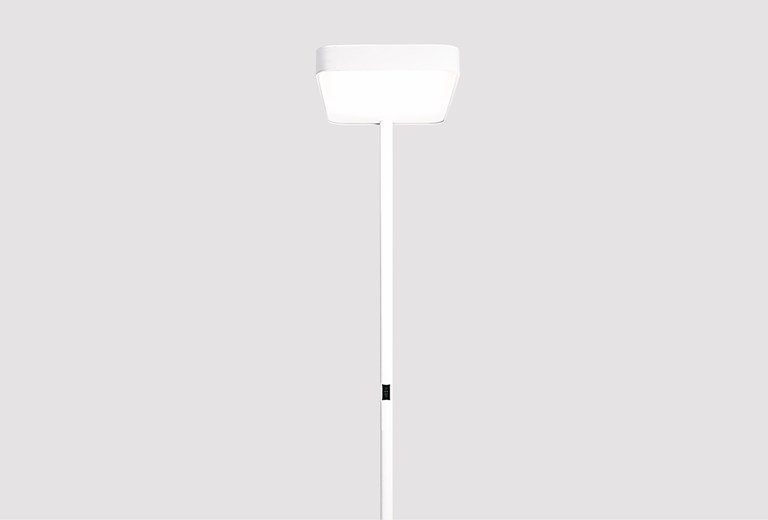 @-WORK
DELIGHTED WORKSPACE
The right lighting in the workplace requires professional equipment. PROLICHT has the ideal solution with the @-WORK family of lights.
These 1.90 m tall floor lamps will captivate you, not only with their top functionality and clever LED technology, but also with their timeless and purist appearance. The stylish SOFT-EDGE DESIGN that they also share with the GLORIOUS and SMOOTHY families gives them a unique identity: The corners of these rectangular lamps are softly rounded, while the angularity of the light elements themselves is accentuated – a striking commitment to a clean design that is easily recognisable. Both the head and foot of the @-WORK lamps can be finished in one of 25+5 PROLICHT colours. Head, vertical stand and foot can be supplied in a different colour from the palette if required.
The @-WORK is available with a single head. The lamps are designed to illuminate work spaces cleanly and glare-free, even for two people: values conforming to UGR standards can easily be achieved with the microprisms fitted to these lamps. The version of the @-WORK lamp with the latest generation LEDs (3000 or 4000 Kelvin) produce up to 8,000 lumens.
The energy efficient SENSO DIM system offers high levels of comfort. The controls have presence and daylight sensors. Alternatively, @-WORK lamps can be fitted with TOUCH DIM, or are also available in a non-dimmable version.
@-WORK suitable for