With BIONIQ, technical sophistication goes hand in hand with effortless use: the unique BIONIQ ONE-LOCK system shows how easy it can be to secure the alignment of spotlights.
Once a BIONIQ spotlight has been adjusted to the required position, it can be fixed there with just one screw. BIONIQ has been specially designed for the high demands of commercial lighting systems. The combination of EAS and ONE-LOCK ensures an easy handling. Therefore it is simple to position the spotlights and no trouble to adjust them to suit changing furniture, for example in retail stores.
ONE-LOCK makes spotlight handling extremely quick and easy. Detailed degree markings inside the light provide orientation and help to position several parallel spotlights exactly. This precise mechanism with accurate control of the light makes it a breeze to implement unique interior design concepts.
A clamp specially developed by PROLICHT, the BIONIQ Release Clamp, ensures simple installation and maintenance. It holds the light unit safely in the installed mounting ring. When pressed, the clamp releases the entire unit, so that the BIONIQ spotlights can be completely removed from the mounting ring without damaging the ceiling. The BIONIQ Release Clamp is used for all trimless and recessed versions.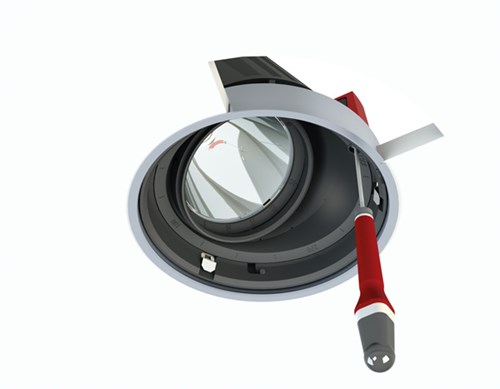 A single screw locks the positon of BIONIQ (rotation and tilt).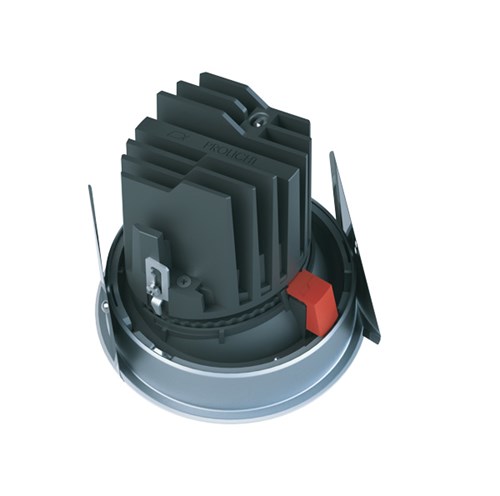 The screw gets fastened from below which thightens the red anchorage.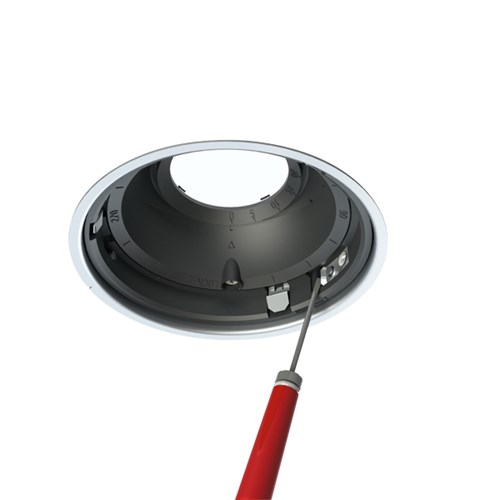 Pressing the BIONIQ Release Clamp releases the whole Spot.