Content
back to
Product Families

DESIGN MEETS TECHNOLOGY
CODE
The perfect symbiosis - a LED Track System which combines our expertise in technical lighting engineering with the discernible Tom Dixon design and aesthetic. The CODE represents the perfect synthesis of our cooperation: a product that merges technological know-how with a unique design vision – an innovation which could only be achieved together.
CODE utilises bare LEDs on circuit boards that can be used to create thin strips, delicate chains and continuous columns of light. This liberates architects and specifiers to play with what could almost be considered the CODE construction toy box.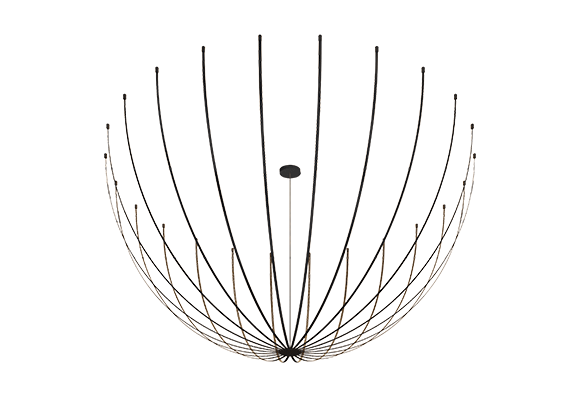 NEW: LOOP
CLASSIC FORM - MODERN EXECUTION
The LOOP is the latest complement to our CODE family and expands our existing portfolio of sculptures designed by Tom Dixon. Modern LED technology meets the classic appearance of a chandelier from former times. The LOOP is available in three different shapes to fit in various spaces and scenarios.
THE CODE TOY BOX
The MINIMAL TRACK system can be furnished with three LED light sources: DOT, GRID and DASH. The elementary shapes of round, square and line form the basis of a kit of parts which allows infinite possibilities to design graphic lighting sculptures.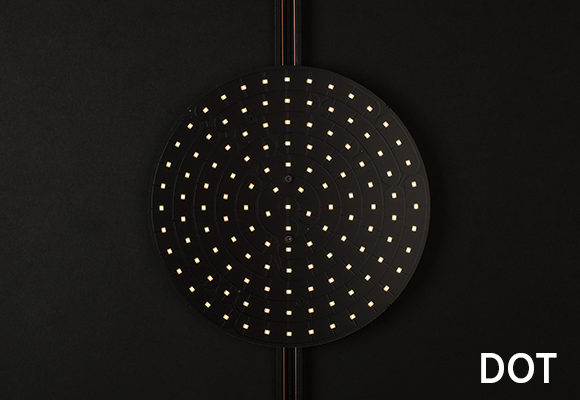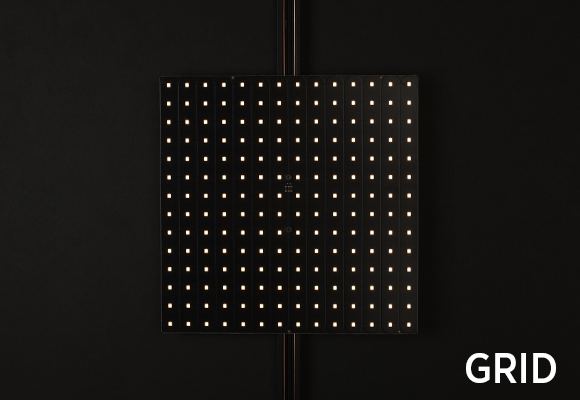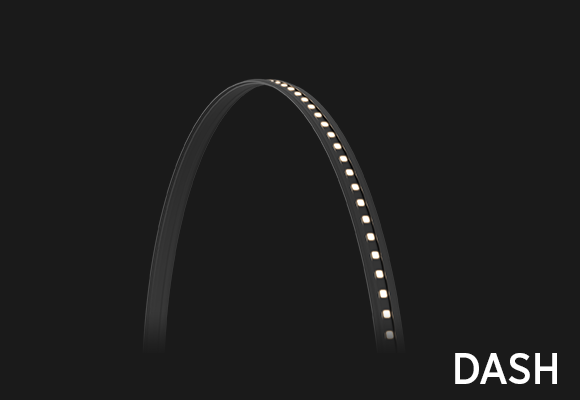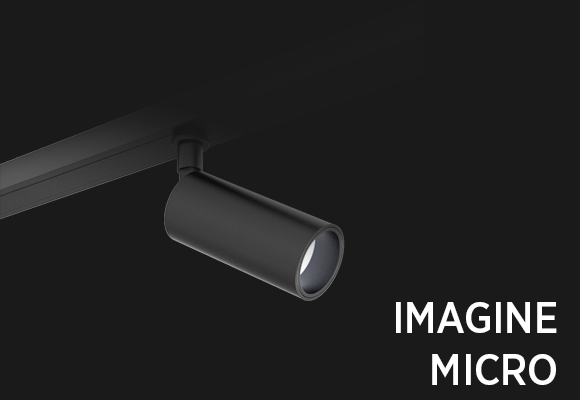 The CODE can act as a lighting instrument to create atmosphere in various settings - from warm to cold - or simply work as a decorative element to complete an interior design idea. Run at full power, these arrays deliver raw, unfiltered light at its best. Dimmed down, the boards act as decorative elements and graphic patterns of light which pop out and appear to float against black backgrounds.
Each board is naked: stripped of diffusers, lenses and secondary optics. A circuit which has been inflated, exaggerated and magnified is exposed, revealing the direction of power from the track through technical componentry and onto the LED.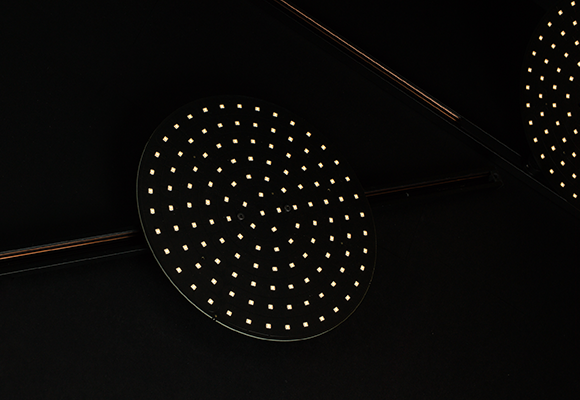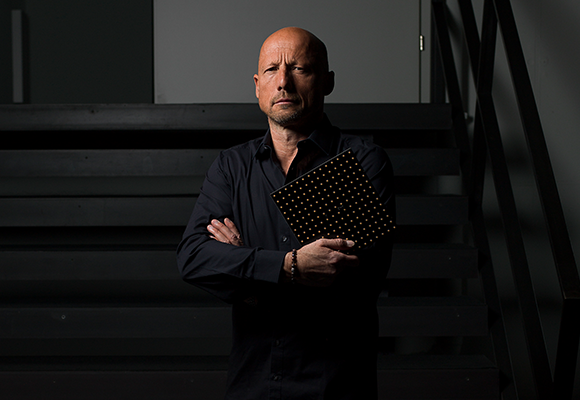 "It was amazing how quickly the connection with Tom and his team started: from our very first meeting the sparkle of creativity was there, and we all immediately felt an alluring urge of starting something together. Our first joint result, the CODE, represents the epitome of our collaboration: something neither of us could have done without the other, the perfect result of our two different backgrounds and complementary capabilities."

Walter Norz | CEO
The lighting system CODE is the natural evolution of our latest product: the MINIMAL TRACK. The smallest track possible that enables individual control of each luminaire and endless configuration possibilities. The new light sources, designed by Tom Dixon, are fully meeting the requirements of the minimalistic design concept. With their almost two-dimensional shape, the LED arrays become the visual highlight of the product and guarantee pleasant diffuse light at all times.
SCULPTURES
The versatility of the CODE system allows for a multitude of sculptural forms. Using the minimal track and CODE elements as building blocks, Tom Dixon has designed a selection of dramatic standalone lighting sculptures. Variations on these sculptures and bespoke creations can be evaluated on request.

The SCREEN is a portable light wall, that can be arranged to stress specific details in the architecture or be used to integrate barriers in the space, both physically and with its light immateriality.

The TOTEM is a unique column of light, with the bidimensional essence of the CODE enrolled to become tridimensional. Light is emitted all around to illuminate spaces or to be reflected by architectural surfaces to create homogeneous indirect backgrounds.

The BEACON is a vision of functionality: each light module can be independently rotated by 360° to control and manage the light emission. This feature directs the light exactly where it is needed, stresses specific details or unravels new functions.

The EXPLOSION is the highlight of the CODE, with an iconic composition created for wall installations. It supports direct or indirect light emission and is designed to transform a wall into the main protagonist of the space.

;