Content
back to
Product Families

MODELLING YOUR SPACE
SNOOKER
SNOOKER is more than just a pendant lamp. Its creative and playful construction is based above all on the innovative GRAVITY LIFT: the luminaire should be able to be adjusted in height and position at any time, depending on the need.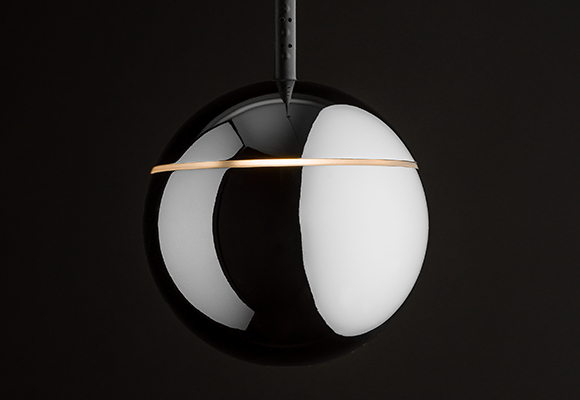 NEW: SNOOKER METAL
CREATIVE REFLECTIONS
The new chrome finish of our iconic SNOOKER luminaire provides for a high class feel in every space. Its reflective surface leads to new possibilities to combine elements of the MINIMAL TRACK family and brings highly creative lighting ideas to life.
KINETIC PIECE OF ART
With GRAVITY LIFT (both with G-50 CHANNEL or G-BOARD) the height and position of the spherical SNOOKER luminaires can be adjusted easily and flexibly. The variable arrangements create new spatial structures, time and time again. SNOOKER consequently responds wonderfully to changing lighting requirements.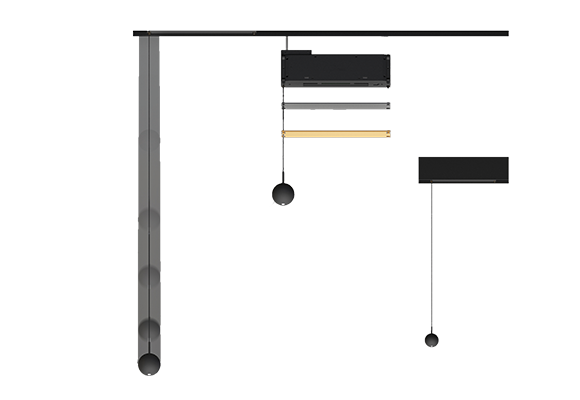 GRAVITY CONCEPT | The heart of the SNOOKER system is the GRAVITY LIFT. The wire is infinitely adjustable over 1.5 m and can be extended by another 3.5 m. An audible click every 10 cm helps the user to adjust an entire line evenly.
EXTENSION WIRE | A special extension system of up to 3.5 m has a special locking mechanism to create the desired suspension height.
TOOL-FREE MOVEMENT | Tool-free installation and adjustment of the GRAVITY LIFT offers designers incredible freedom. An integrated locking system guarantees the electrical contact and a strong mechanical lock.
POWERLINE COMMUNICATION | SNOOKER uses a centralised driver and an integrated DC string to offer full control of each luminaire. A Constant Light Output (CLO) function compensates for natural decline by constantly increasing the output current of the LED throughout its life.
MOUNTING | SNOOKER can be installed in a trimless, surface-mounted or suspended profile. In addition to a mechanical connection, the magnetic fixing of GRAVITY LIFT guarantees an electrical connection with the two integrated 48 V conductors.
GRAVITY LIFT
The GRAVITY LIFT concept is the key to the entire SNOOKER system. Creating infinitely variable adjustability over 1.5 m with the option to extend the cable by another 3.5 m was the real challenge during the design and engineering process. An audible click every 10 cm provides real added value for the user during the adjustment process. The extension system has a special locking mechanism to create the desired suspension height. A 48 V magnetic adapter, in combination with integrated electronic, gives the lift maximum flexibility. The GRAVITY LIFT can be installed in a trimless, surfaced mounted or suspended channel with an internal low voltage track.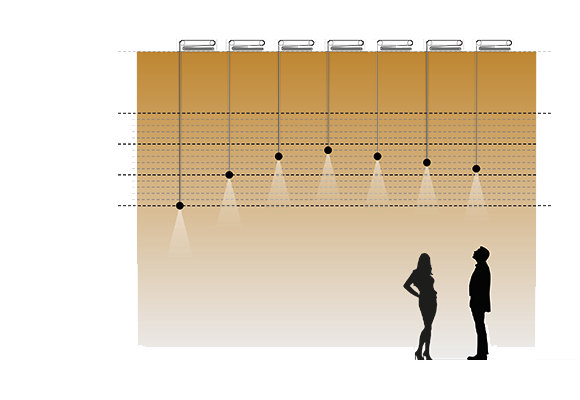 SERVING
SERVING with GRAVITY LIFT directs the light where you need it at any time. The combination of vertical adjustment with linear translation in the trimless, surface mounted or suspended channel results in a perfect solution for lobbies, bars and restaurants, where the interior is changing very often. The possibility of an integrated wire extension up to 5 m, including the adjustment over 1.5 m, gives the designer endless possibilities with the same product in rooms with different heights.
MODELLING
Waves are fascinating, when you look at a kinetic sculpture undulating through your space. MODELLING with GRAVITY LIFT gives you the unlimited freedom to compose your own formation and change it at any time. The designer is no longer simply creating a custom piece of art with different SNOOKER pendants (with or without light) but also generating a certain mood in the environment.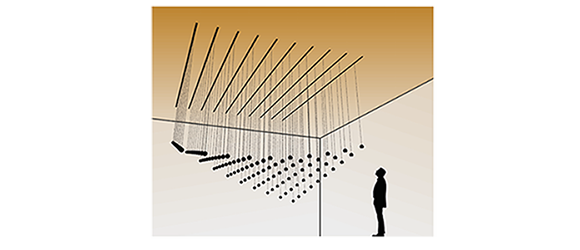 DOCKING SYSTEM & INDIVIDUAL CONTROL
An ingenious docking system integrated in the sphere ensures a quick change and lock of the different types of SNOOKER. The product family consists of a non-illuminated sphere, one with an LFO lens and a version with a SHINE transparent ring (available in 6 colours), adding a special glowing accent to the SNOOKER. Integrated DALI communication allows individual control of each SNOOKER which is a major advantage for planners.
G-50 BOARD GRAPHICAL COMPOSITION
Modular panels can be combined in a wide range of ways and compositions, allowing architects and designers unlimited creativity in terms of functionality and aesthetics. The panels can be equipped with up to 4 SNOOKER GRAVITY LIFTs, which combine with light and playful colours to turn your ceiling into a graphical piece of art.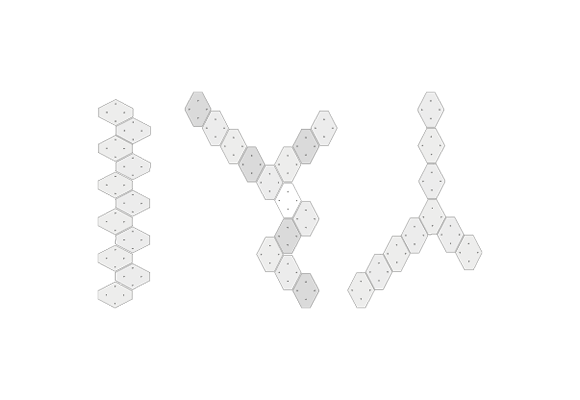 SINGLE LUMINAIRE
The popular SNOOKER system luminaire is now also available as a single luminaire with a canopy, optionally as a single or surface-mounted version. The newly developed canopy allows manual adjustment of the wire suspension, available in lengths of 2 or 4 meters.

The ingenious docking system guarantees quick replacement and quick locking of the various SNOOKER models. In addition, the luminaire can be changed at any time with the new HANGOVER PLUG luminaire - MIX & MATCH!

;