Content
back to
Product Families

Dynamic, buoyant, powerful – SUPER-G brings movement to light design. Inspired by the experience of high velocity, the avantgarde luminaires captivate with their liveliness and extraordinary freedom of design. SUPER-G is based on the GLORIOUS lamp: The closed circle of GLORIOUS is opened into free-flowing lines in SUPER-G. The SUPER-G lamps are composed of individual parts that can be seamlessly and infinitely arranged together. Straight connecting pieces in various lengths, curves in different radii, corners and intersections can be combined in a limitless number of sequences. Due to its free alignment, SUPER-G can be optimally adjusted to any architectural dimensions or assembled to create individual shapes.
TECHNICAL DESCRIPTION
Dynamic flowing lines of light, aluminium profiles that can be combined in imaginative ways and unshadowed illumination make SUPER-G a favourite for creative designs.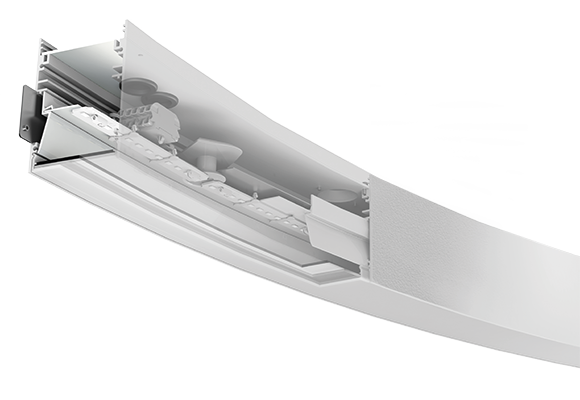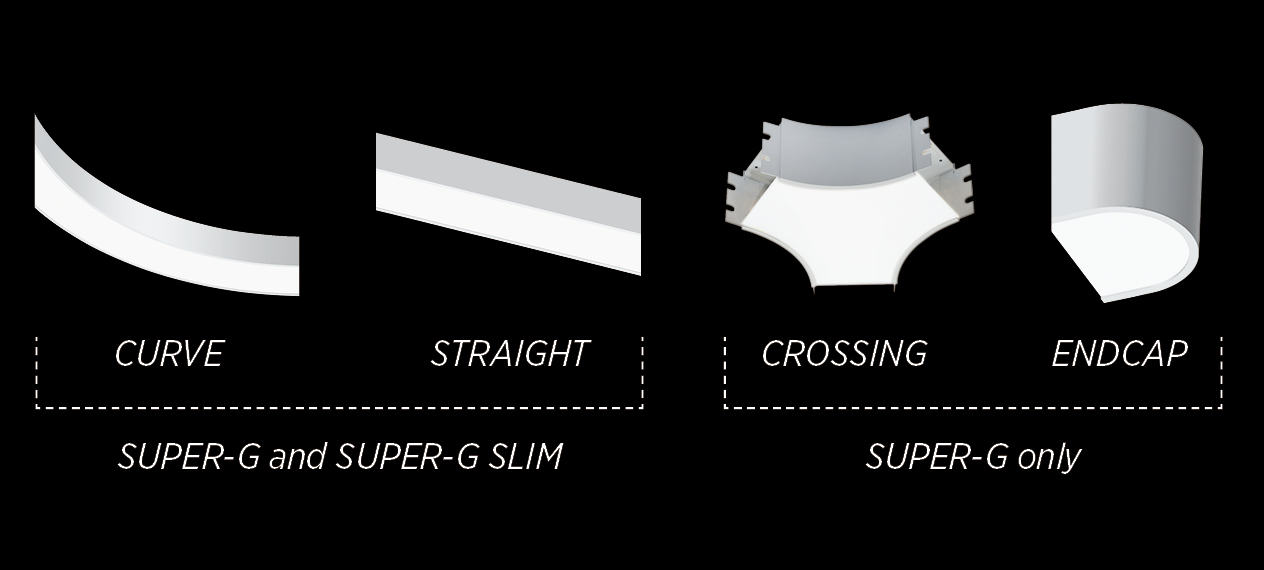 INDIRECT LIGHTING | Optional available LEDs can be installed on a recessed top-plate to allow indirect lighting.
LED BOARD & DRIVER | Equipped with LED boards offering a maximal lumen package. They are available for 3000 and 4000 K. Drivers are non-dim or DALI-Dim and are mounted with the right distance to the LED-Board to guarantee an ideal heat management.
INTERNAL REFLECTOR | A white internal reflector ensures a high efficiency and homogenous illumination.
UNLOCKING SYSTEM | The entire inside unit with reflector, driver and LED board is developed for easy mounting.
TRANSLUCENT COVER | A cover is available in LED optimised opal diffuser or in microprismatic version with integrated LED optimised diffusor to avoid noticing any LED dots and creating a homogenous light.
Benefits
Convincing benefits - standardised for all SUPER-G luminaires.
UNLIMITED FREEDOM IN CURVES
The SUPER-G/SUPER-G SLIM luminaires are composed of individual parts that can be seamlessly and infinitely arranged together. The freely selectable arrangements featuring a range of diameters and angles, straight connec-ting pieces and curved corners open up tremendous creative scope for unique, shadow-free lighting concepts. Besides straight lengths, any radius above 350 mm is possible with the SUPER-G while the SUPER-G SLIM is characterised by straight pieces and fixed 45° or 90° corners.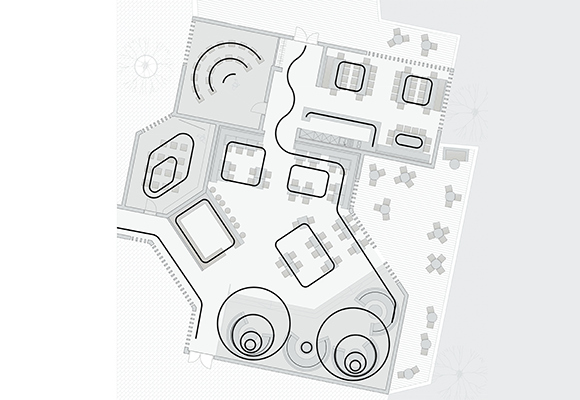 RICO | REFLECTOR INTEGRATED CUT-OFFS
On request, SUPER-G SLIM straight pieces can be fitted with a sophisticated reflector technology to create very low glare and deliver optimal visual comfort. Alongside better LOR and an incredible low UGR, the innovative RICO reflector offers a noticeably high light intensity in the centre compared to a regular opal diffuser (see polar diagrams). A great benefit when used in combination with the uplighter section of the SUPER-G SLIM.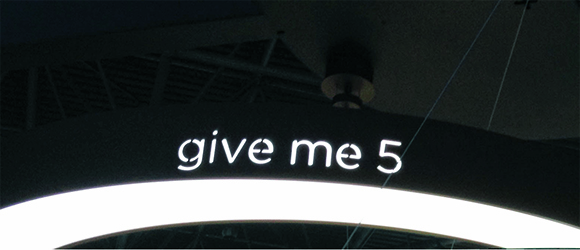 IDENTITY | ENGRAVING THE UNIQUE
An engraving of characters, logos or any font contin-uously over the entire length of the system, with a maximum height of 50 mm, takes SUPER-G's creative possibilities to the next level. The engraving can be highlighted with colour on request, to create a real eye-catcher.

 

;