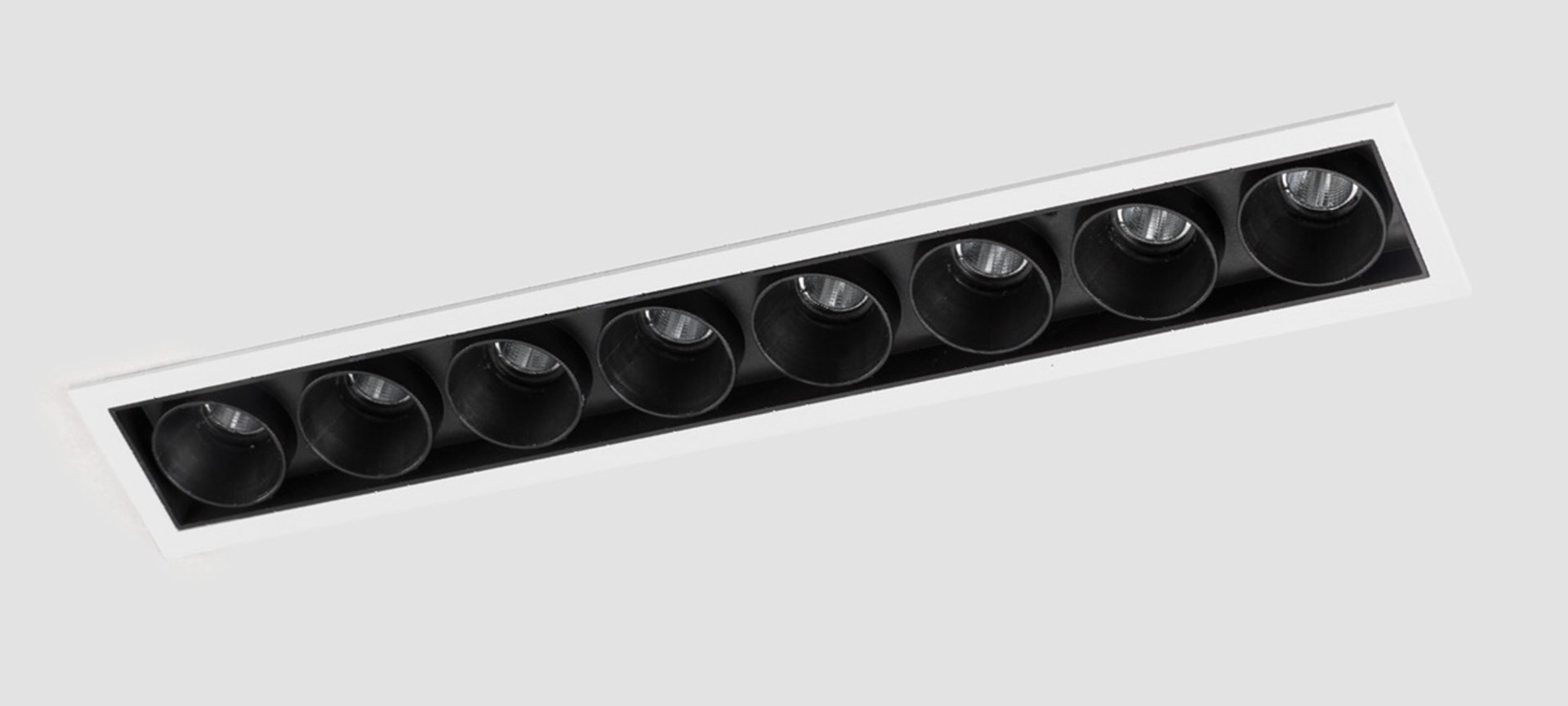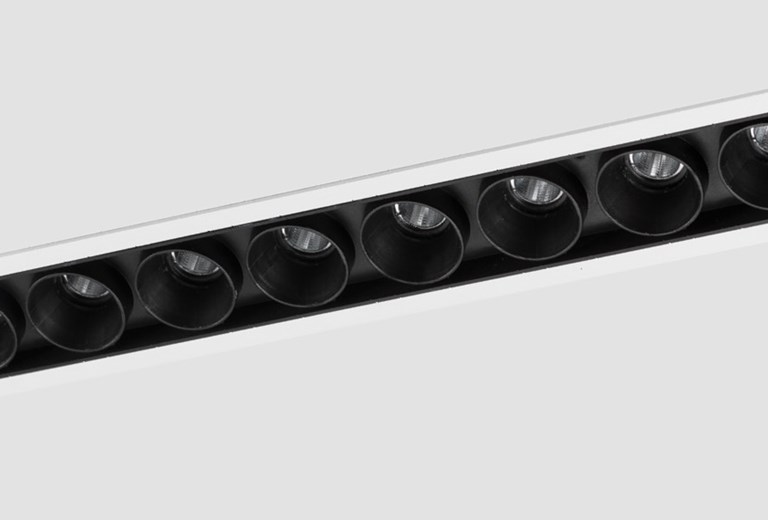 MAGIQ
SOPHISTICATED INNOVATION
Advanced technology for extraordinary lighting concepts: MAGIQ is a family of sophisticated spotlights that sets the perfect scene for architecture and interior design. Besides the existing MAGIQ WALLWASH module with its five famous innovative integrated reflectors to ensure a wide, uniform field of light in spaces with high ceilings, Prolicht has designed an addition to this range with the new MAGIQ HOLLOW WALLWASH, with eight fully integrated Bartenbach MDB-W reflectors mounted flush with the ceiling. What's more, the new MAGIQ PLUS is the first linear wallwasher on a track with adjustment in both directions. The MAGIQ range brings new sizes and shapes, from lines to squares with either 2, 2x2 (square), 4 or 8 linear spotlights.
The MAGIQ downlights are also available with the new LFO Bartenbach lens technology on request. All fittings can be installed as trimless or recessed. The modules can also be integrated into a trimless channel system. Further information on this can be found under 2LOOK4.
The small housing of the MAGIQ spots can be fitted with different reflectors. Beam angles of 10° (SUPER SPOT), 20° (MEDIUM) to 40° (FLOOD) offer a choice between general illumination for large areas or accent lighting. 2700, 3000 and 4000 Kelvin LEDs provide the light source. Innovative cooling ensures the best possible operating conditions. The powerful micro LEDs in combination with the specially designed reflectors ensure optimum light efficiency.
The MAGIQ inserts are available in black and white. Optional KORONA CONES – coloured fitting cones – can be finished in 25+5 PROLICHT colours to embellish the fitting.
MAGIQ suitable for