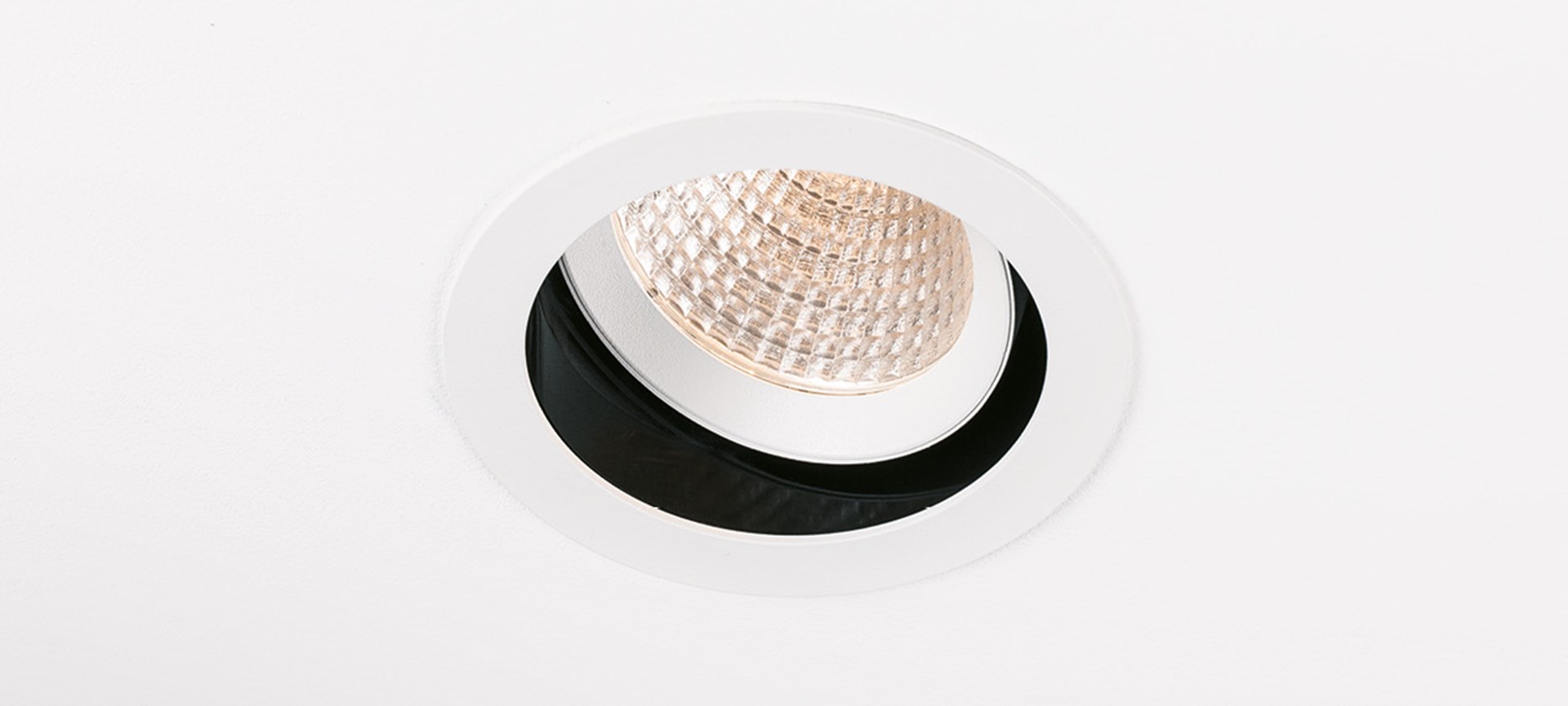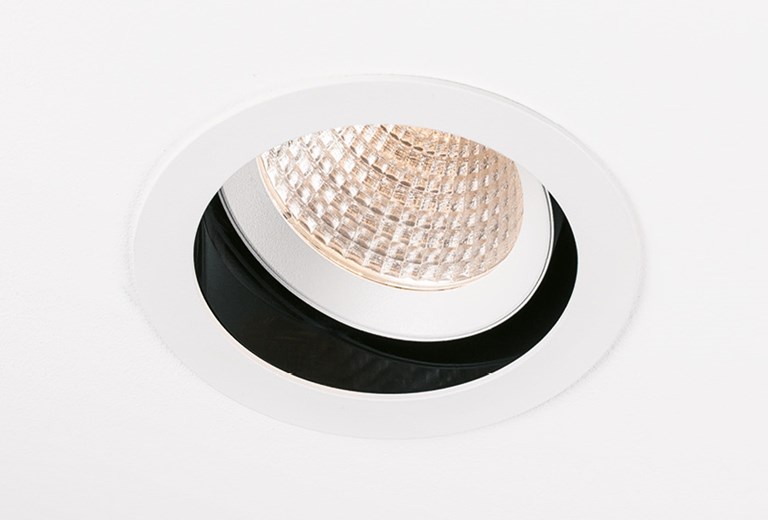 MECHANIQ
STRAIGHTFORWARD AND EFFICIENT
MECHANIQ is a simple introduction to professional lighting. With this highly flexible family of premium quality spots, the perfect lighting solution can be achieved simply and easily in every retail store. MECHANIQ spots can be optimally adapted to ever-changing arrangements on all kinds of sales areas.
The round or square spots are available in two sizes and are suited for trimless and recessed mounting. All spots feature various rotating and swivelling applications, allowing maximum flexibility for the precise and effortless execution of individual illumination concepts. Each of the four versions – STANDARD, COMFORT, DEEP and EFFICIENCY – has a different main focus: the greatest number of setting options, a discreet appearance or an optimal glare-free solution.
The square version of the lamp is also available with two spots in one housing. PROLICHT also offers the SUPER SPOT for a very precise lighting effect. The MECHANIQ spots can be equipped with LED TUNABLE WHITE or SPECIAL LEDs on request. The lamps can be finished in one of 25+5 PROLICHT colours, allowing a seamless integration into any colour concept.
The latest generation of COB LEDs are used. Depending on the used driver, lower or intermediate values are possible. To make maintenance easier, the lighting unit of the MECHANIQ spots can be completely removed (except EFFICIENCY) – a feature made possible by a release clamp developed by PROLICHT. The clamp holds the unit in place but frees it from its mounting when pressed firmly.
MECHANIQ suitable for