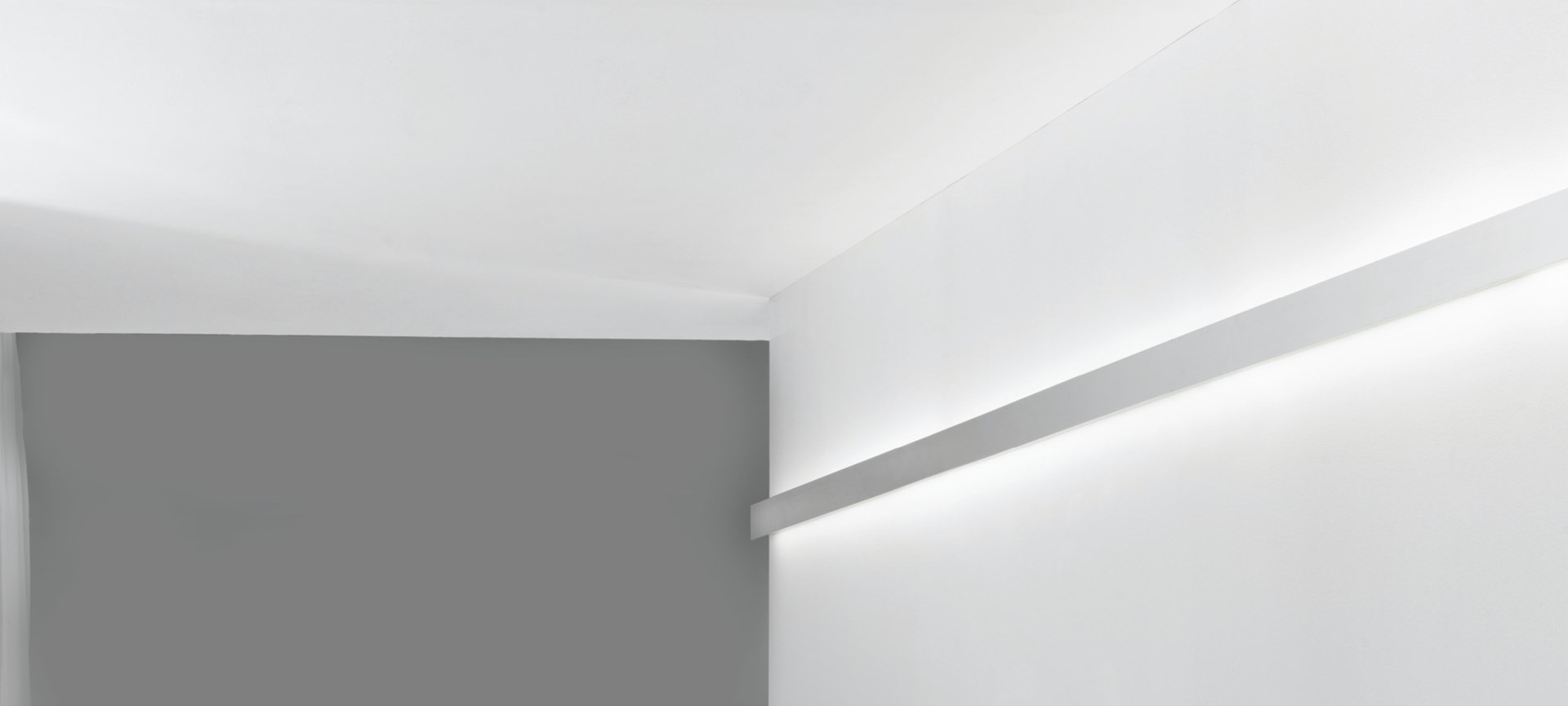 NEVERENDING
INFINITE SOLUTION
Light that just goes on and on: NEVERENDING is designed as a continuous expandable system for wall installation and can be extended almost without limits.
The minimalist, elegant design of these lights places the lighting effect in the foreground. Like a glowing rail, NEVERENDING runs along the wall and emphasises the geometry of the room. Because they are wall-mounted, these lights are perfect for rooms where ceiling installations are not possible, either due to low ceilings or the absence of electricity connections. NEVERENDING is thus ideal for use as a guidance system for longer routes in any building. Whether for restaurants, hotels, offices or private rooms, NEVERENDING is suitable for all professional applications and is ideal for use as guidance lighting, for example.
PROLICHT offers these lights either in standard sizes or as a freely configurable bespoke system. Light leakage upwards or downwards from the direct/indirect lighting of the NEVERENDING system can be blocked with light-tight covers.
The NEVERENDING profile can be customised with engraving such as text, logos or brands, over the entire length of the system. PROLICHT can even highlight the engraving with colour, if required, to create a real eye-catcher.
NEVERENDING suitable for