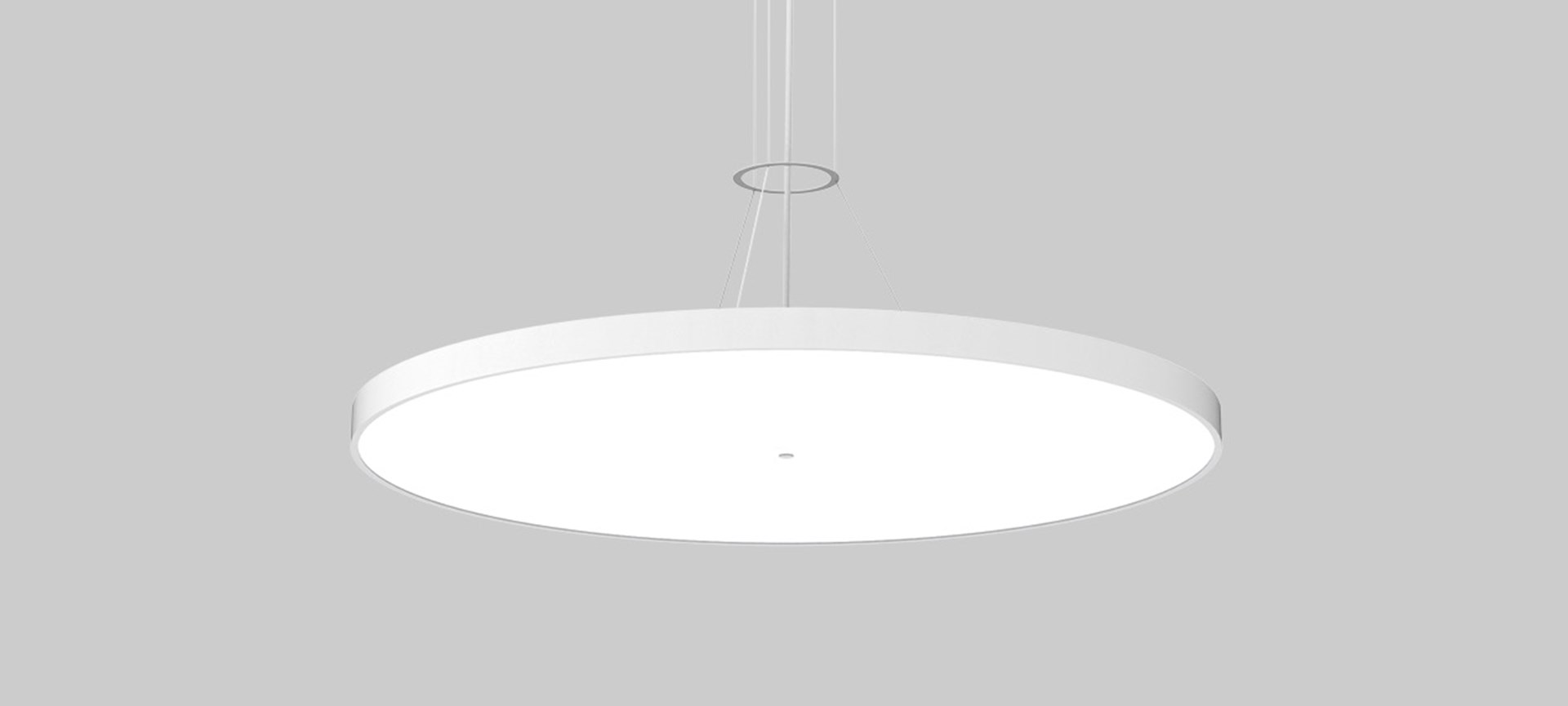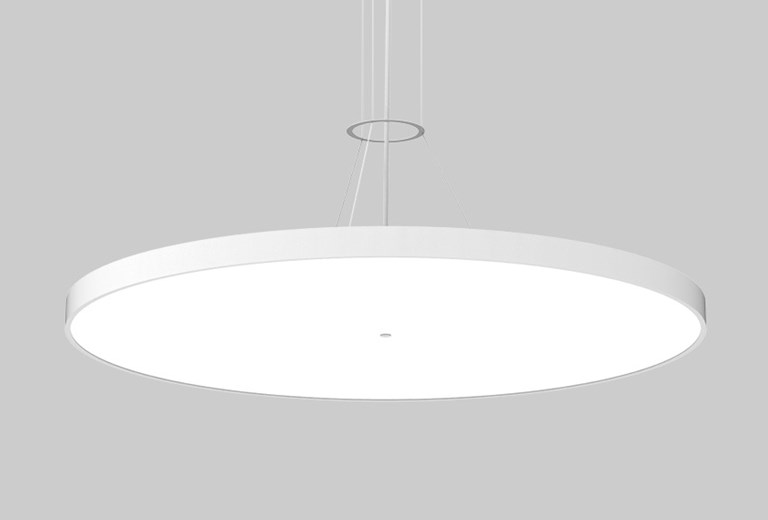 SIGN – classic illumination that sets new standards. The round, seamlessly welded surface lights make a discreetly elegant impression but set unique accents in any space. In playing with various sizes and classic or unconventional arrangements, SIGN becomes a formative architectural element. SIGN is available in a number of different sizes and it can be installed in ceilings using any mounting type from trimless, recessed, surface mounted to suspended. The SIGN DIVA suspended range can be installed with a central wire suspension or a central rod system. With a well-engineered and patented swivelling system, PROLICHT has enlarged the entire collection with a new masterpiece: the SIGN DIVA DANCER. This new range features a unique adjustment system, enabling maximum flexibility and allowing the designer to create eye-catching compositions on both the ceiling and walls. The playful SIGN DIVA DANCER is a perfect solution for hospitality environments, shops, atriums… where changing scenarios are required.
The in-house designed boards with SPECIAL LEDs grant a very slim look of just 37 mm in height. The KORONA EFFECT is a remarkable design element. A new range of diffusers, such as SPARKLING SECRET and VINTAGE INDUSTRIAL complete the entire SIGN range with unique applications in hospitality settings, restaurants, shops, etc. besides the existing opal and microprismatic glare-free covers.
All the luminaires in the SIGN family can be finished in one of 25+5 PROLICHT colours with an additional choice of 5 coloured suspension cords, for a harmonious or contrasting integration into any interior design colour concept.
SIGN suitable for